Yes, I write under two names. But no matter the name, the story is always all mine.
I discovered my first romance novel at the age of twelve in a bargain bin at the local five and dime. It involved swashbuckling pirates having grand adventures on the open sea, a heroine with a mind of her own, and a seriously masterful hero who swept her away no matter how clever she was.
I was immediately smitten with romance and all the romantic themes I could get my hands on. (I still am.)
I had grand plans to star on Broadway – preferably in Evita, just like the great Patti LuPone. Sadly, my inability to wow audiences with my singing voice required a back up plan, so I launched myself into academics instead. This was not a good fit for someone who liked lounging about and reading books a lot more than dissecting them in classrooms, but it did allow me to live in England for half a decade, so I can't complain.
Writing (and finishing!) my first book was a relief.  And actually publishing that book was one of the greatest thrills of my life.
Now I'm some 100 books in, I'm still a romance fanatic, it still thrills me to see my books on shelves, and yes, I'm still plotting my Broadway debut.
If you're new to my books, try starting here.
If you are looking for information for journalistic/editorial purposes, view my media kit.
---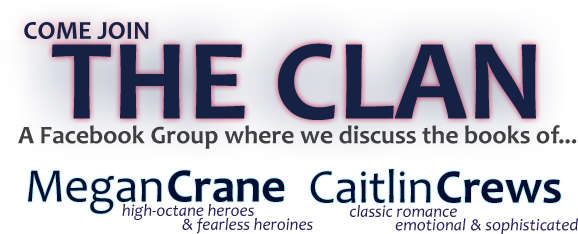 What's the difference between a Harlequin continuity series and your own series?
Harlequin continuity series are usually eight books, all written by different Harlequin Presents authors, set in the same world and featuring some overlapping characters.
Dear Author featured a couple of articles on these connected books a while back, if you'd like to read a more in depth take on them.  
My own series in Presents are usually only two books and maybe a connected novella, and are often referred to as "duets." You can see if a book is connected to other books in the Connected Books section of each book page.
Will you ever finish the Devil's Keepers series?
I want to! I get more reader mail about this than almost anything else!
It was never my intention to leave the Devil's Keepers hanging… and in the middle of so much club drama! Thank you for loving my outlaw bikers as much as I do.
I'm hoping to finish out the series someday, because I'd love to tie up all the loose ends. If I do, you'll be the first to know.
How do I sign up for your newsletter?
After clicking "subscribe" you will receive an automated email asking for a confirmation of your subscription request. Please click the confirmation link as per the emailed instructions and you'll be on the list and ready to get all of Megan/Caitlin's book news!
If you subscribe with an AOL, Yahoo, or Gmail email address, you may need to check your "bulk"/"spam" folder for your MEGAN/CAITLIN NEWSLETTER CONFIRMATION EMAIL.
Please make sure you set your spam filter to receive emails from @megancrane.com.
Click here for more on privacy.
There are lots of different ways to stay connected with what's new with Megan/Caitlin and her books. How do you like to be informed?
I love pictures. I take a lot of them.
Interviews
And here are some other items of note: