Yes, I write under two names. But no matter the name, the story is always all mine.
I discovered my first romance novel at the age of twelve in a bargain bin at the local five and dime. It involved swashbuckling pirates having grand adventures on the open sea, a heroine with a mind of her own, and a seriously masterful hero who swept her away no matter how clever she was.
I was immediately smitten with romance and all the romantic themes I could get my hands on. (I still am.)
I had grand plans to star on Broadway – preferably in Evita, just like the great Patti LuPone. Sadly, my inability to wow audiences with my singing voice required a back up plan, so I launched myself into academics instead. This was not a good fit for someone who liked lounging about and reading books a lot more than dissecting them in classrooms, but it did allow me to live in England for half a decade, so I can't complain.
Writing (and finishing!) my first book was a relief.  And actually publishing that book was one of the greatest thrills of my life.
Now I'm some 95 books in, I'm still a romance fanatic, it still thrills me to see my books on shelves, and yes, I'm still plotting my Broadway debut.
If you're new to my books, try starting here.
---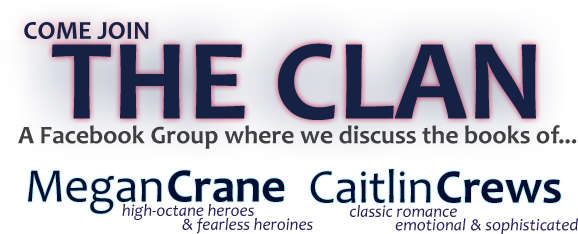 I heard you were writing more motorcycle club books. Are they connected to the Deacons of Bourbon Street series?
Yes!
In Make You Burn, Ajax and Sophie visit the Devil's Keepers MC clubhouse out in the bayou, which was Ajax's first stop when he returned to Louisiana.
If you pay close attention to that scene, you'll see all kinds of people I expect will turn up in the Devil's Keepers books next year.
What's the story behind Come Home for Christmas, Cowboy?
Back when Jane Porter decided to start the publishing company that would become Tule, the Founding Authors ( CJ Carmichael,  Lilian Darcy, Jane and me) planned a trip to Montana to talk about this crazy idea. In the meantime, we all started working on our own projects. I started with this story. I'd written the whole first chapter and a little more by the time we met up in Montana, but once there we decided (it was CJ's idea!) to focus our initial efforts on a series of novellas set at the Marietta rodeo. I didn't write the rest of Come Home for Christmas, Cowboy until the fall of 2014. So while the story isn't my first for Tule, that first chapter was!
You grew up in New Jersey. Does that make Everyone Else's Girl autobiographical?
Definitely not.
Though my father does keep a whole lot of fish in the basement.
I love pictures. I take a lot of them.
Something is wrong.

Instagram token error.
Interviews
And here are some other items of note: