Yes, I write under two names. But no matter the name, the story is always mine.
I discovered my first romance novel at the age of twelve in a bargain bin at the local five and dime. It involved swashbuckling pirates having grand adventures on the open sea, a heroine with a mind of her own, and a seriously mouthwatering, masterful hero who swept her away no matter how clever she was.
I was immediately smitten with romance and all the romantic themes I could get my hands on.
I had grand plans to star on Broadway – preferably in Evita, just like the great Patti LuPone. Sadly, my inability to wow audiences with my singing voice required a back up plan, so I launched myself into academics instead. This was not a good fit for someone who liked lounging about and reading books a lot more than dissecting them in classrooms, but it did allow me to live in England for half a decade, so I can't complain.
Writing (and finishing!) my first book was a relief.  And actually publishing that book was one of the greatest thrills of my life.
Now I'm some 80 books in, I'm still a romance fanatic, and yes, I'm still plotting my Broadway debut.
If you're new to my books, try starting here.
---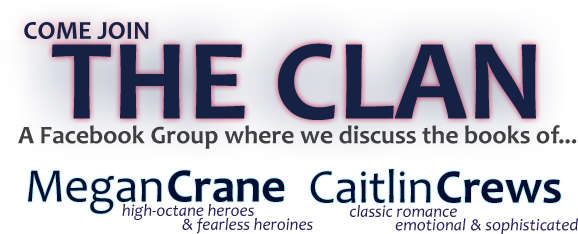 Why don't you write more sheikhs/virgins/secret babies/marriages of convenience/my favorite romantic theme?
First, check out my Romantic Themes page. It could be that I've written more books with that particular thing you like than you realize!
But I could also be writing it right now. Always feel free to email me and ask!
Can you read my book/critique my chapter/edit these pages for me?
I would love to! I love doing all those things! But you probably don't want to ask me.
The reality is that I don't have much free time, and so I guard what little I have very carefully and use it to read for pleasure. And hang out with the people I love, of course! But mostly read. And while I'm sure your writing is fantastic, if you ask me to read it in a professional capacity, that's not going to be pleasure read for me but a work thing that I'll do during my working hours. I break my working hours down into the big blocks of writing I have to do daily, the support-the-writing stuff I also have to do daily, and then anything else that fits in order of priority.
My friends get priority. So do any requests from my editors. Or contests I might have agreed to judge. That means that unless I know you, and feel connected to you in some way (and honestly, even then) it's going to take me a long, long time to get around to reading your work. And when I do, I tend not to pull my punches when I give feedback. At all.
You might want to ask someone else, is all I'm saying.
Are you going to write in [some other genre] or about [my favorite secondary character]?
Maybe.
Whether or not I write something depends on two things: if the story comes to me and if I have time to dig into it.
If I come up with an amazing story for something or someone, of course, I'll try to find the time. Never say never!
I love pictures. I take a lot of them.
Something is wrong.

Instagram token error.
An interview...
It's not super new, but I'd still say all the same stuff on the subject of Frenemies:
And here are some other items of note: